Product Description
XinRiSheng Carrier conveyor rollers are used to support and shape the conveyor belt. Conveyor carrier rollers can be fitted to the load side of the belt in: trough, tracking and transition frames, or fitted to the return side of the belt.
| | |
| --- | --- |
| Diameter | Φ89, Φ102, Φφ108, Φ114, Φ127, Φ133, Φ139, Φ152, Φ159, Φ165,  Φ194 |
| Length | 145mm-2800mm |
| Shaft | A3 and 45# steel |
| Shell | Q235(GB), Q345(GB), welded with DIN2394 standed |
| Bearing | 6204/6205/6305/6206/6306/6307/6308/6309/6310 |
| Working Life | More than 30000hours |
| Advantages | Low resistance, waterproof, dustproof  etc. |
XinRiSheng Brand Conveyor Roller IDLERS features:
1. XinRiSheng in desiging conveyor rollers combines the requirements of high quality and labyrinth seal.
2.Roller Shell : consist of a selection steel tube,machined at either to strict tolerance.
3.Bearing house : Formed from strip deep pressed and calibrated to ISO M7.this tolerance allowing a perfect match between the bearing and the relevant parts on the sealing.
4. The roller shell and the 2 bearing housings are welded together in an way that forms a monolithic structure of exceptional strength. This method guarantees the maximum precision and the minimum out of balance forces in the rollers.
5. Seal : XinRiSheng Triple Labyrinth Seal design is grease filled and offers an additional level of protection from contaminants impacting the bearing CEMA C, D and E Idlers have sealed for life ball bearings.
6.Wide range of working temperatures from 0º C to 100º C.
7.Final Testing: Dimension,surface, Radial circular runout,Rotational resistance,Axial load,Water immersion seal,Axial displacement,Drop test.
XinRiSheng Brand Conveyor Rollers Production Process:
XinRiSheng Brand Conveyor Roller Advantage:
Triple Labyrinth Seal
Sealed for life ball bearings
Extremely low rolling resistance
CEMA C & D standard product line
Idler end welding
Solid steel shaft
gauge steel shell/cover
Impact Roller Idlers:
Impact rollers are used as carrying rollers instead of normal steel rollers at a loading point. On steel roller there are rubber rings assembled, side by side, to absorb the weight and impact of material falling CZPT the belt. At the same time impact rollers reduce the shock and vibration through the steel structure.
Specification of Impact Conveyor Roller Idlers:
Diameter(mm)
Shaft Diameter
Bearing Part No.
Min Bearing Dynamic
Loading Pating(N)
127mm
25mm
6205
14000N
133mm
25mm
6205
14000N
152mm
25mm
6205
14000N
159mm
25mm
6205
14000N
127mm
25mm
6305
22500N
133mm
25mm
6305
22500
152mm
25mm
6305
22500N
159mm
25mm
6305
22500N
152mm
30mm
6306
28100N
178mm
30mm
6306
28100N
178mm
35mm
6307
33200N
203mm
35mm
6307
33200N
178mm
40mm
6308
41000N
203mm
40mm
6308
41000N
203mm
45mm
6309
52700N
203mm
50mm
6310
61800N
250mm
60mm
6312
81900N
Steel Spiral Return Roller Idler
The steel spiral return idler are used as support for the return side of belt. Used where sticky, corrosive, or CZPT materials are present. Not only cleans itself, but keeps the belt cleans and double spiral configuration minimizes belt training problems such as misalignment.
Specification of steel spiral roller idler:
| | | | |
| --- | --- | --- | --- |
| Diameter | Length | Bearing Model | Shaft Diameter |
| 89mm | 950mm | 6204 | 20mm |
| 108mm | 950mm | 6205 | 25mm |
| 108mm | 1150mm | 6205 | 25mm |
| 108mm | 1400mm | 6205 | 25mm |
| 108mm | 1600mm | 6205 | 25mm |
| 133mm | 950mm | 6305 | 25mm |
| 133mm | 1150mm | 6305 | 25mm |
| 133mm | 1400mm | 6305 | 25mm |
| 133mm | 1600mm | 6305 | 25mm |
| 159mm | 1150mm | 6306 | 30mm |
| 159mm | 1400mm | 6306 | 30mm |
| 159mm | 1600mm | 6306 | 30mm |
Rubber Disc Return Roller Idler
Disc Return Rollers are used where the material has the potential to collect on the surface of the rollers which could ultimately lead to premature failure. The Ring minimises material build up on the roller shell. To maximise longevity, routine cleaning should still be observed. Rings come in rubber as standard.

| | |
| --- | --- |
| Tube(mm) | Ring Size(mm) |
| 63.5mm | 89mm,108mm,133mm,150mm,180mm,210mm,250mm |
| 76.1mm | 108mm,133mm,159mm |
| 88.9mm | 133mm,150mm,159mm,180mm,270mm,330mm |
| 108mm | 159mm,180mm,195mm,219mm |
HDPE roller for mining and aggressive applications.
HDPE contains carbon black increasing ultra violet resistance. Steel and HDPE tube combination provides significantly reduced weight. The bearing housing effectively locks the HDPE tube in position preventing movement along the steel tube.

| | | | | |
| --- | --- | --- | --- | --- |
| Diameter(mm) | Shell Wall(mm) | Nominal Shaft Diameter(mm) | Bearing Part No. | Min Bearing Dynamic Load Rating(N) |
| 127mm | 3.5+6.5 | 20mm | 6204 | 12700N |
| 127mm | 3.5+6.5 | 25mm | 6205 | 14000N |
| 152mm | 4+6.5 | 25mm | 6205 | 22500N |
| 159mm | 4+10 | 25mm | 6205 | 22500N |
| 127mm | 3.5+6.5 | 25mm | 6305 | 22500N |
| 133mm | 3.5+9.5 | 25mm | 6305 | 22500N |
| 152mm | 4+6.5 | 25mm | 6305 | 22500N |
| 159mm | 4+10 | 25mm | 6305 | 22500N |
| 127mm | 3.5+6.5 | 30mm | 6306 | 28100N |
| 133mm | 3.5+9.5 | 30mm | 6306 | 28100N |
| 152mm | 4+6.5 | 30mm | 6306 | 28100N |
| 159mm | 4+10 | 30mm | 6306 | 28100N |
| 178mm | 4+6.5 | 30mm | 6306 | 28100N |
| 152mm | 6+6.5 | 35mm | 6307 | 33200N |
| 159mm | 6+10 | 35mm | 6307 | 33200N |
| 178mm | 6+6.5 | 35mm | 6307 | 33200N |
| 152mm | 6+6.5 | 40mm | 6308 | 41000N |
| 159mm | 6+10 | 40mm | 6308 | 41000N |
| 178mm | 6+6.5 | 40mm | 6308 | 41000N |
| 193mm | 6+7.5 | 40mm | 6308 | 41000N |
| 219mm | 6+13 | 40mm | 6308 | 41000N |
| 178mm | 6+6.5 | 45mm | 6309 | 52700N |
| 193mm | 6+7.5 | 45mm | 6309 | 52700N |
| 193mm | 6+7.5 | 45mm | 6309 | 52700N |
| 193mm | 6+7.5 | 50mm | 6310 | 61800N |
Self Aligning Training Roller Idelers:
The Friction self aligning conveyor roller is used to adjust the belt deviation. Friction friction self-adjusting conveyor roller has great ability to protect conveyor belt from damage and running offline.
Friction self -aligning conveyor rollers specifications:
| | |
| --- | --- |
| Diameter(mm) | 89.7-193.7mm |
| Length(mm) | 500-1400(Total Length:674-1630) |
| Shell Thickness(mm) | 3.2-4.5 |
| Standard | DIN,CEMA,JIS,AS,SANS-SABS,GOST,AFNOR etc. |
Nylon Rollers and Idlers:
The Nylon Roller Idler is light in weight and easy to install in the air. The nylon wheel has been widely used as a tower crane accessory in various lifting equipment, and gradually replaces the normal metal pulley with its great advantages. 
| | | | |
| --- | --- | --- | --- |
| Shell Diameter | Shaft Diameter  | Bearing Series | Material |
| 89mm | 17mm/20mm | 6204 | Cast Nylon PA6,PA66 |
| 102mm | 20mm/25mm | 6204/6205 | Cast Nylon PA6,PA66 |
| 108mm | 20mm/25mm | 6204/6205 | Cast Nylon PA6,PA66 |
| 114mm | 20mm/25mm | 6204/6205 | Cast Nylon PA6,PA66 |
| 127mm | 20mm/25mm.30mm | 6204/6571/6206 | Cast Nylon PA6,PA66 |
| 133mm | 20mm/25mm/30mm | 6204/6571/6206 | Cast Nylon PA6,PA66 |
| 140mm | 20mm/25mm/30mm | 6205/6305/6206 | Cast Nylon PA6,PA66 |
| 152mm | 25mm/30mm/35mm | 6305/6206/6306/6207 | Cast Nylon PA6,PA66 |
| 159mm | 30mm/35mm/40mm | 6306/6207/6308 | Cast Nylon PA6,PA66 |
| 165mm | 35mm/40mm/45mm | 6206/6306/6207/6308 | Cast Nylon PA6,PA66 |
All kinds  of rollers, idlers, pulleys, rubber belts,belt conveyors can be provided:

Why Choose XinRiSheng Brand Conveyor Rollers:
XinRiSheng conveyor rollers are built to last and designed for medium to extreme heavy duty requirements for various industries. Applications include: steel proecess,quarrying,cement,coal,chemical plant and recycling industries. All rollers are suitable for continuous operation in the most extreme weather conditions and hostile environments. XinRiSheng Conveyor Rollers are designed for endurance and components originate from quality sources. Balancing determines a roller's life, which is ensured by using concentric pipes, precision end-caps and double-bored spindles and Triple Labyrinth Seal. Rolling resistance determines the power requirements for a conveyor, which is why XinRiSheng conveyor rollers are lubricated for life and double sealed to resist dust permeation.
 
| | |
| --- | --- |
| Material: | Steel |
| Application: | Chemical Industry, Grain Transportation, Mining Transport, Power Plant, Coal,Cement,Steel,Quarry Site, Port, Bulk Material |
| Structure: | Ordinary Roller |
| Bearing Type: | Double Sealed Bearing |
| Type: | Grooved Conveyor Idler |
| Conveyor Roller Seal: | Labyrinth Seal |
Samples:

US$ 12/Piece

1 Piece(Min.Order)

|
Request Sample
Customization:

Available

|

Customized Request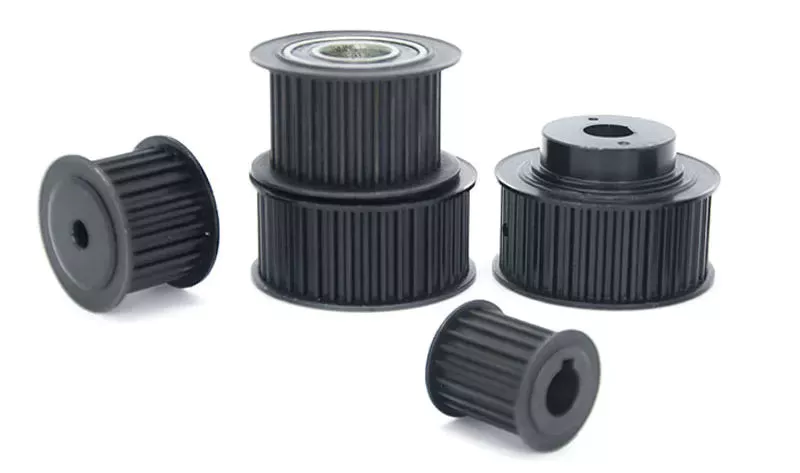 What makes pulleys so important?
A pulley is a simple tool that makes it easy to lift or move heavy objects. There are many uses for this tool, but let's take a look at their mechanical advantages. There are several types and many applications, along with their benefits and costs. So what makes them so important? Read on to find out! Below are some of the most common uses for pulleys. Let's dive into them.
Mechanical advantage
If you've ever used rope and pulley systems, you've probably noticed their usefulness. A 3:1 mechanical advantage system is like a 300-pound load being moved one foot up by three feet of rope. Then you can imagine using the same rope to get into a small space. The same principle applies to limited spaces, and a simple mechanical advantage system is just what you need for this purpose.
Assuming frictionless bearings, a single movable pulley can have two mechanical advantages. It is attached to a heavy object and requires the pulling force exerted by the jack to lift the heavy object. However, when you use a compound pulley, the force exerted on the rope to lift the object changes direction. The three factors used to measure machine efficiency are force, distance, and relative motion.
The mechanical advantage of the pulley is that it reduces the effort required to lift weights. When the rope is attached to the two wheels, applying a force of 500 Newtons can lift a mass of 100 kg. This mechanical advantage is why two rings in a pulley are better than one. Therefore, using a pulley system will save you energy. You can also use branches instead of ropes and pulleys.
type
There are several different types of pulleys. They can be simple or complex, depending on how they are connected. Simple pulleys have a grooved wheel on one end and are attached to an axle. These pulleys are used to lift heavy objects. They are often found on sailboats, and you can even see them on construction sites. On the other hand, stationary pulleys are attached to stationary structures, such as flagpoles. Fixed pulleys can also be used to lift loads from trucks or trains. Pulleys are also commonly used in wells.
Fixed pulley systems use rollers or single wheels. These pulleys are usually made of nylon or wire rope. They are used in heavy duty applications. They are also used in electric motors. A "V" pulley requires a "V" belt to transmit power. Some of these pulleys have multiple "V" grooves to reduce the risk of power slipping. Once installed, fixed pulleys are suitable for many applications.
Simple pulleys are simple pulleys. It has a pulley mounted on an axle and a rope at one end. Rope can be used to pull objects, while plastic pulleys can carry lighter loads. There are two main types: heavy duty and simple pulley systems. In either case, their function is the same: they change the direction in which the seat belt is fastened. So when comparing the two, it's easy to decide which one is best for you.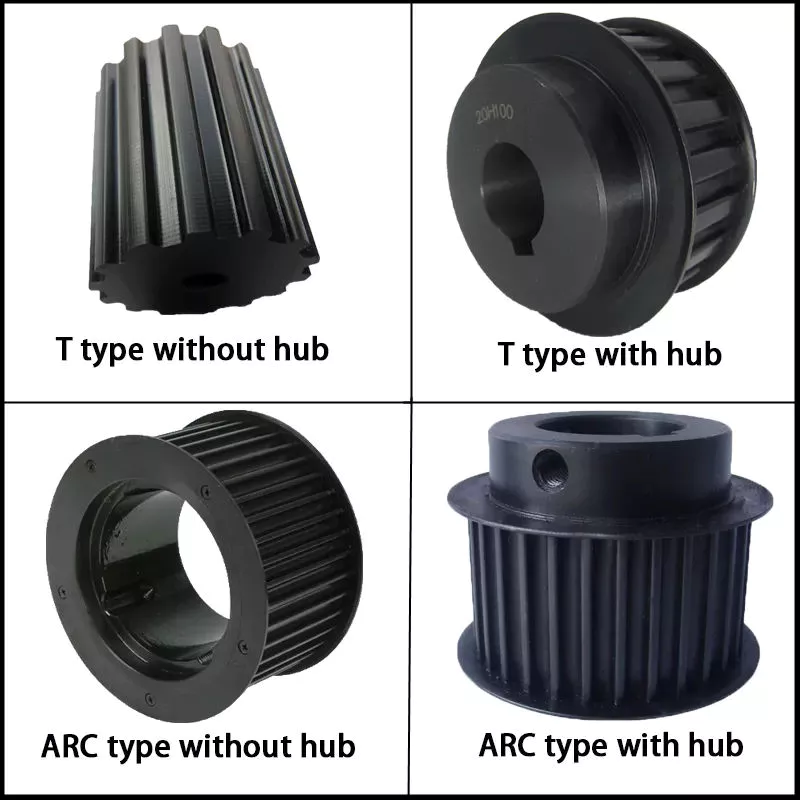 application
Pulley systems are simple machines used for a variety of industrial and mechanical tasks. Its design parameters and benefits have improved over the years, but they remain essential for many applications. Let's take a look at some of the most common applications of pulleys. The applications for pulley systems are endless, from construction to mining, from transportation to packaging. Read on to learn more!
Pulley systems are often used to lift large objects, such as blocks, that might otherwise be too heavy to lift. It also makes the exploration process easier by helping people pull heavy objects into place. It is also widely used on sailing ships. Due to its low cost of use and no need for lubrication, it is a practical choice for many applications. It can be used to lift heavy objects and support long ropes.
The pulley system allows you to change the force required to move the object. For example, a two-wheel pulley system is especially useful for reducing the effort required to lift large objects. The mechanical advantage increases with the number of wheels in the system. In addition, the mechanical advantage of a two-wheel pulley system depends on the ratio of the load weight to the number of rope segments in the system.
cost
In most cases, an idler replacement will cost around $150, but the exact cost will depend on several factors, including the make and model of the car. The cost also depends on the type of idler you need and the cost of the OEM parts. Some pulleys are easy to replace at home, while others require specialized tools, such as pulley wrenches. The chart below shows the cost of popular vehicles. Prices are valid at the time of writing.
The diameter of the pulley is also important, this should be about 60% of the diameter of the active pulley. You can also purchase compensating pulleys at factory prices. Be sure to select the correct size before placing the pulley on the machine. Also, make sure you have enough space for the pulleys. Once you have the desired pulley size, you can determine the best type of belt to install.
While this method is the most common type of belt drive, there are other methods of spinning cup blanks directly from a flat metal disk. One such method is described in US Patent No. 5,500,31. US Patent No. 1,728,002 and shows a method of making a dynamically balanced V-groove pulley. Using a headstock die with sliders increases the cost of the pulley. In addition, different cup blanks require different molds.
lubricating
The lubrication of pulley bearings is relatively simple. The pulley itself rotates smoothly with little vibration. Bearing contact loads are relatively low, and well-lubricated pulleys operate near ambient temperatures. Here are some tips for properly lubricating pulley bearings. Make sure to lubricate the nozzle before applying grease.
Check grease, elastic ring, pulley bearing clearance once a year. If the elastic ring of the pulley is damaged or the roller bearing on the associated pulley is damaged, replace the pulley. Also, check the running noise of the pulleys to see if they are making noise. Check the bearing, damage to the elastic ring may indicate bearing failure or roller failure.
Proper lubrication is critical to the life of the rotating pinion. Avoid exposure to sunlight or water. Protects the pinion meshing area from hard impurities. Liaise with crane operators and lubricators during maintenance and lubrication operations. They should know how to avoid pitfalls in the lubrication process. In case of malfunction, please contact service personnel and take necessary measures.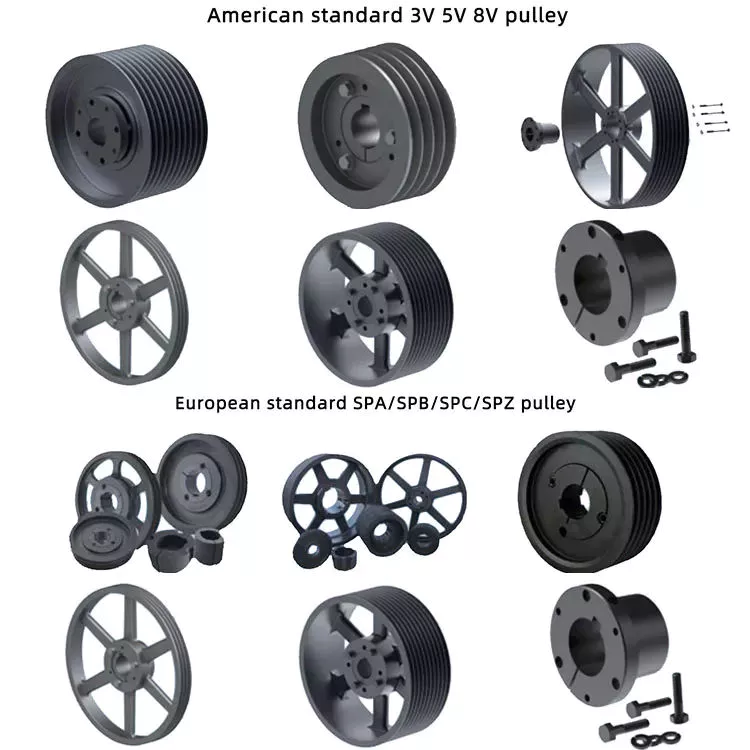 Compound Pulley System
A compound pulley system is used to lift heavy objects. These systems can use ropes or cords of different sizes. In general, the total weight of all ropes must be less than the weight of a single rope. The system can be used in large areas, but may not be suitable for smaller spaces. To learn more about compound pulleys, read on! Here are some helpful tips. 1. Understand the difference between single wheel and compound wheel
A composite pulley system consists of three components: a drive pulley, one or more driven pulleys, and two pulleys. The drive wheels are usually connected to shafts that are connected to the engine or transmission. The driven wheel is a separate unit mounted on the same shaft as the drive wheel. A compound pulley system helps lift heavy loads. These pulleys are the most common type of pulley system in use today.
Composite pulley systems are widely used on construction sites. They save energy by spreading the weight of heavy loads over multiple smaller loads. This means that the elevator does not have to use high-capacity lifting equipment. Additionally, the compound pulley system allows users to easily adjust power distribution to meet their individual needs. They can also use more than two ropes if necessary. This increases the range of motion of the lift arm.



editor by CX
2023-04-18